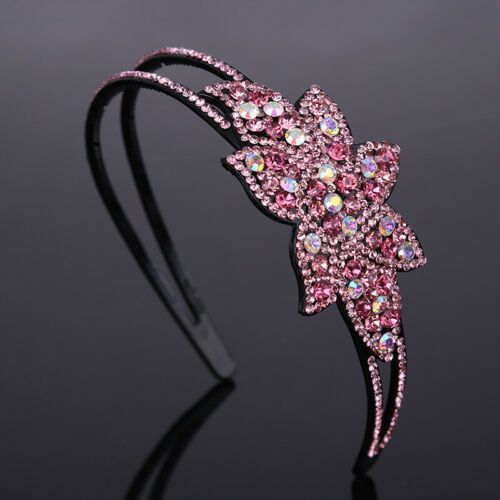 €22.00 inc. Vat
In stock
Crystal Pink Headband with beautiful flower three colorful shades of pink. Rhinestone beaded the whole headband, large-sized flowers are used as the main decorative pattern. Resin rhinestones are geometrically polished from multiple angles, and each diamond is dazzling. Hard stretchable plastics are more durable and hard to break. The hair band is designed with double row and with small teeth, wide coverage area to fix the hairstyle, and the teeth hold the small hair strands to prevent slippage. The elastic plastic material is allowed to adjust the size freely, which is suitable for straight or curly hair without slipping off.
The elegant headband is suitable for special occasions such as daily dressing, weddings, holiday events or INS photo. This headband is light and easy to wear.
Our beautiful hairbands can be a perfect accessory to any of the pink party dresses.
Tags: 2023 Collection / Hairband / Headband / Accessories / Tiara / Rhinestones / Pink Crown / Gifts / Girls Accessories / Birthday / Crystal / Hairstyle / Wedding